BookMyCab Gets Licence to Operate From Delhi Government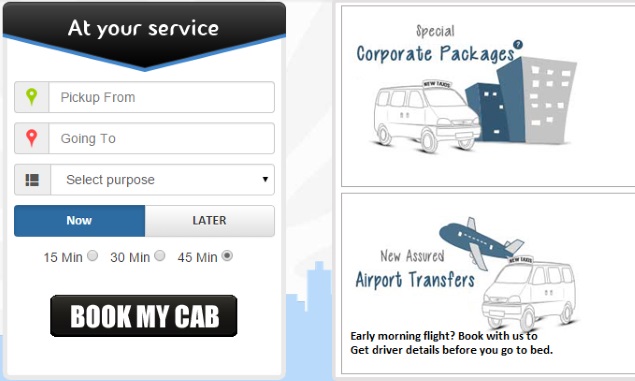 App-based taxi service operator BookMyCab on Monday said it has bagged licence from the Delhi government to operate in the NCR region.The licence also allows BookMyCab to advertise on attached radio taxies, the taxi service operator said in a statement.
The development assumes great significance for BookMyCab as the Delhi government has been following a strict vigilance process and scrutiny for granting licences to call taxi service providers and many operators are still awaiting their licence to operate in the national capital.
BookMyCab is already licensed by the government of Maharashtra to provide booking of cabs over phone and portal.
"I would like to thank the Delhi government for granting us permission to operate in this dynamic market and also our investors whose support has been enabling us to expand our footprint in a steady and systematic manner," said BookMyCab Founder and CEO Avinash Gupta said.
Over the last six-seven years, the radio taxi sector has witnessed a huge growth. This market is growing at the rate of 15-20 percent per year and is expected to further grow at 20-25 percent in the coming years.
BookMyCab has over 5,000 registered cabs operating in various cities across the country. Since its launch in 2012, BookMyCab has raised funding from YourNest and Mumbai Angels.
Ola in June won a legal reprieve to operate in New Delhi, prompting US-based rivalUber to file a similar suit on Friday to challenge the rejection of their licence applications in the capital city. Acting on a petition by Ola, the Delhi High Court on Thursday reiterated that the government's ban was not valid and could not be grounds to reject the its application to operate its taxis in the city. Uber has also filed a similar petition to be able to resume its operations.